The Jeep Patriot, a robust and versatile vehicle, truly shines when outfitted with the perfect set of tires. Whether you're taking your vehicle off-road or navigating city streets, choosing the right tires significantly impacts performance and safety. This article will guide you on how to choose the tires that best suit your Jeep Patriot, considering factors such as terrain, climate, and driving habits.
As Henry Ford once said, "The only foundation of real business is service." With that in mind, we are here to guide you on your quest to select the perfect tires for your Jeep Patriot, keeping in mind factors such as terrain, climate, and driving habits.
Understanding the Terrain
The choice of tires is largely dictated by the terrain you often traverse. Different terrain types demand different tire traits:
Highway: For mainly highway driving, consider all-season tires. They provide a good balance of performance and longevity.
Off-road: If you love venturing off-road, consider all-terrain or mud-terrain tires. These are designed to handle rough and uneven surfaces.
Understanding Different Types of Tires
Not all tires are created equal, and understanding the various types available is crucial. Here's a brief overview of the common tire types:
All-season tires: These offer a good balance of performance and longevity for most on-road driving conditions.
Summer tires: They provide excellent grip and performance in warm weather, but they're not suitable for snowy or icy conditions.
Winter tires: Also known as snow tires, these are designed to provide superior traction in snow and ice.
All-terrain tires: Ideal for off-road driving, these provide excellent grip on dirt, gravel, and mud.
Mud-terrain tires: For extreme off-roading, these tires offer superior traction in deep mud, sand, and rocks.
Consider Your Driving Environment
The climate and terrain in which you drive your Jeep Patriot are key factors when choosing the right tires. As the saying goes, "A tire is only as good as the road beneath it." For instance, all-terrain tires would be ideal if you frequently drive on rough, unpaved roads. Conversely, if you drive in a region with harsh winters, it would be wise to invest in a set of winter tires.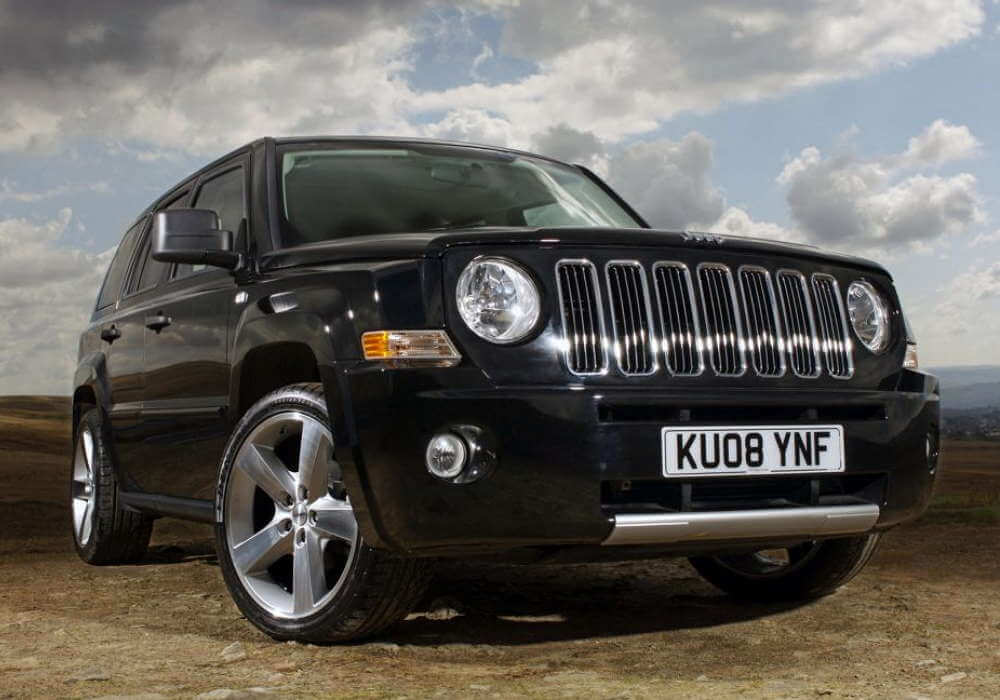 Factor in Your Driving Habits
Are you a city driver navigating paved roads, or do you love taking your Jeep Patriot for an off-road adventure? Your driving habits should greatly influence your tire choice. If you frequently drive long distances at highway speeds, all-season tires might be your best bet, providing a comfortable ride and good fuel efficiency. However, if off-roading is a common weekend activity for you, then all-terrain or mud-terrain tires would be a worthwhile investment.
Choose the Right Size
Ensure the tire size matches the specifications outlined in your Jeep Patriot's owner manual. Choosing the correct tire size is crucial for the safety, handling, and overall performance of your vehicle. Incorrectly sized tires can negatively affect your vehicle's stability and could potentially cause mechanical damage.
Consider Tire Quality and Brand
In the wise words of Henry Ford, "Quality means doing it right when no one is looking." Opt for reputable tire brands known for their quality and durability. While they may cost a bit more upfront, premium tires often offer better value in the long run due to their longevity and performance.
Accounting for Climate
The climate is another significant consideration when choosing tires. As Nikola Tesla rightly said, "We are whirling through endless space with an inconceivable speed, all around everything is spinning…". Just like our rapidly changing world, weather conditions can vary greatly:
Summer Tires: If you live in a warmer climate, summer tires might be the best choice. They are designed to perform well on both dry and wet roads during hotter months.
Winter Tires: For those in colder regions or places with heavy snowfall, winter tires with specialized tread designs to grip snow and ice are recommended.
Consulting with Professionals
With these factors in mind, you're well on your way to making an informed decision about the best tires for your Jeep Patriot. However, consulting with professionals who can assess your specific circumstances is always a good idea. Let the experts at your local tire shop guide you through the process. After all, equipping your Jeep Patriot with the right tires will not only enhance its performance but also make every ride safer and more enjoyable.
Selecting the right tires for your Jeep Patriot doesn't have to be a daunting task. By understanding your driving habits, the terrain you'll be covering, and the climate of your region, you can confidently choose the perfect set of tires. Always remember, the right tires will take your driving experience from good to great, ensuring your Jeep Patriot lives up to its full potential.