2007 Jeep Patriot Towing Capacities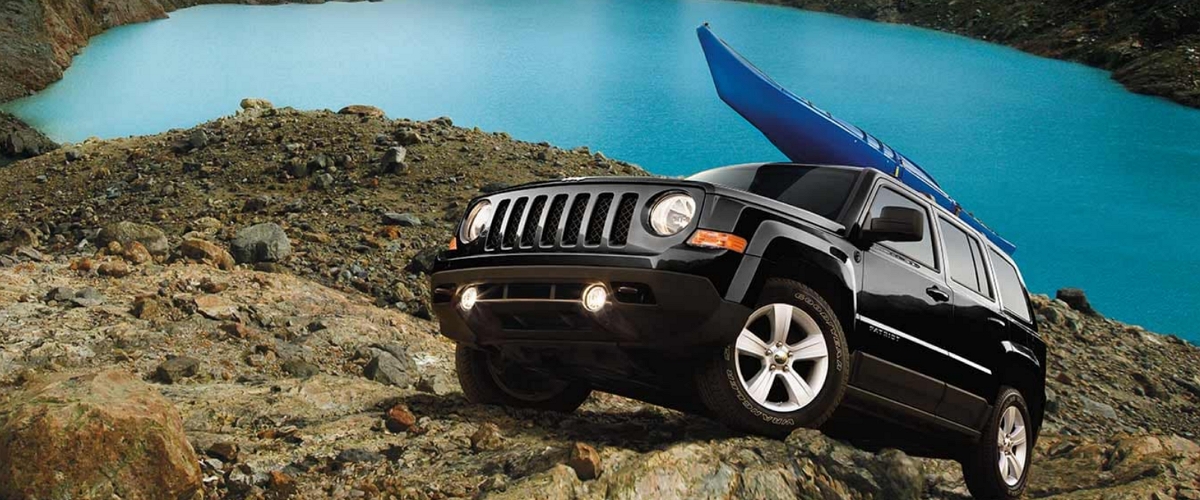 Hey there, Jeep Patriot enthusiasts! If you're itching to hit the open road with your trailer in tow, you're in the right place. Whether it's for a weekend camping trip or hauling your gear for a day of adventure, your Patriot is ready to step up to the challenge. Let's delve into the ins and outs of trailering and towing with your Jeep Patriot, so you can tow like a pro.
Understanding Your Patriot's Towing Capabilities
Before you start packing up, it's important to know what your Patriot can handle. The towing capacity of your Jeep Patriot can handle up to 2,000 pounds, perfect for a small trailer, boat, or even a mini-camper. Remember, towing within your vehicle's limits is key to safe and enjoyable trailering.
 PatriotTrailering Specification for the '07 Patriot
| Trailering Specification | Weight |
| --- | --- |
| Dead Weight Hitch – Max Trailer Wt. | 1000 lbs |
| Dead Weight Hitch – Max Tongue Wt. | 100 lbs |
| Wt Distributing Hitch – Max Trailer Wt. | 1000 lbs |
| Wt Distributing Hitch – Max Tongue Wt. | 100 lbs |
| Maximum Trailering Capacity | N/A lbs |
Please note, the "N/A lbs" in the Maximum Trailering Capacity row signifies that the specific maximum trailering capacity for the vehicle is not available or not applicable. Always check the owner's manual or manufacturer's specifications for accurate and vehicle-specific towing capacities.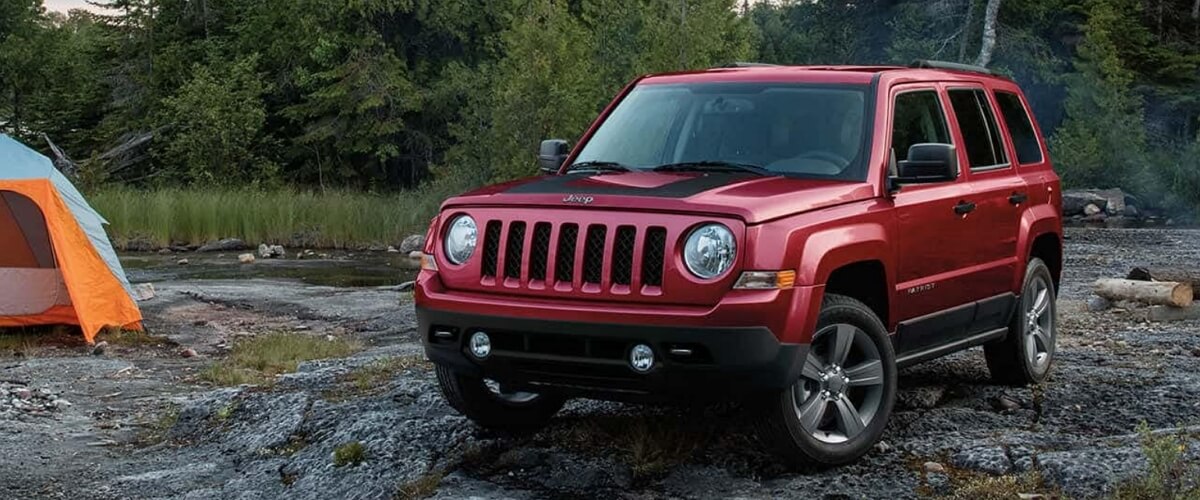 The Right Gear for the Job
Equipping your Patriot with the correct towing accessories is crucial. A proper tow hitch and wiring harness are your starting blocks. If you're new to towing, consider a visit to your local Jeep dealer to get kitted out with the right equipment. Safety chains and a trailer brake controller are also smart additions to your setup.
Packing Your Trailer Packing might seem like a no-brainer, but there's an art to it. Distribute the weight evenly, with a bit more at the front of the trailer for stability. This will keep your Patriot happy and handling smoothly on the road.
Driving with a Trailer When you're towing, take it easy on the road. Your Patriot will need more time to accelerate and slow down. Wide turns are your friend, and always give yourself plenty of space from the vehicle ahead. It's all about smooth sailing—or, in this case, driving.
Regular Checks on the Road Make pit stops part of your journey. Use these breaks to check that your trailer's still securely hitched, the lights are working, and the tires are holding up well. A quick check can save you from a world of trouble down the line.
The Adventure Side of Towing Trailering with your Patriot isn't just about utility—it's about unleashing the full potential of your vehicle. Imagine setting up camp beside a glistening lake or hitting a mountain bike trail miles from the nearest road. Your Patriot is your ticket to these experiences.
Towing Accessories
Hitting the road with your 2007 Jeep Patriot and a trailer in tow? You'll need the right accessories to ensure a smooth and safe journey. Here's the lowdown on the towing accessories that will enhance your Patriot's hauling capabilities.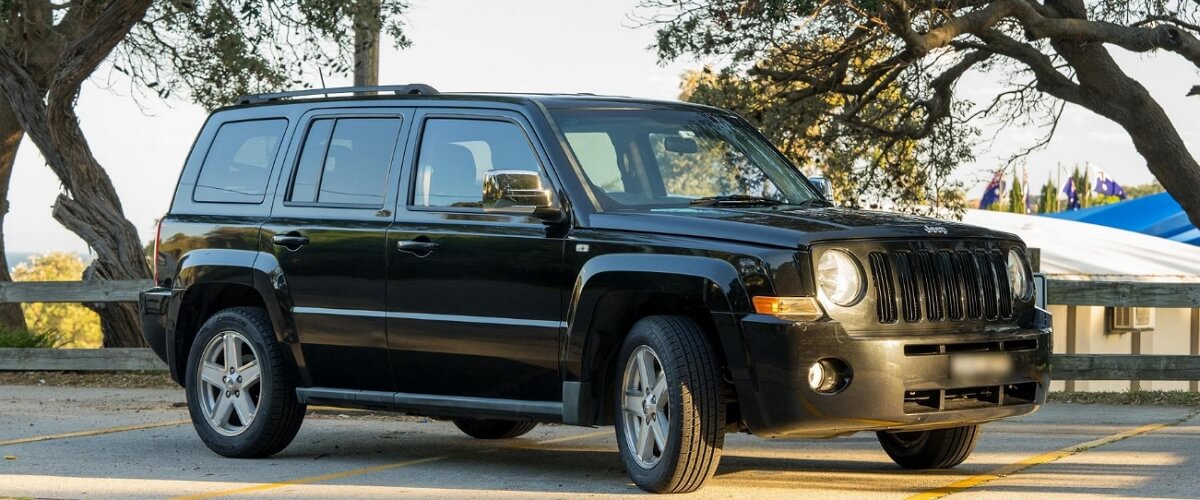 Essential Towing Accessories for Your Patriot
First things first, a solid trailer hitch is the cornerstone of any towing setup. For the 2007 Patriot, you'll want a Class 2 hitch. Why Class 2? It's perfect for the Patriot's towing capacity, allowing for trailers up to 3,500 pounds, though your Patriot maxes out at 2,000.
Next up is a wiring harness. This isn't just about legality (ensuring your trailer's brake lights and indicators work in sync with your vehicle), it's about safety. A good wiring harness will seamlessly integrate with your Patriot's electrical system, ensuring clear communication between your vehicle and trailer.
Choosing the Right Hitch When selecting a hitch, it's not just about the weight. Consider the tongue weight (the downward force that the tongue of the trailer exerts on the hitch of the towing vehicle), which for the Patriot should not exceed 100 pounds. Ensure the hitch is compatible with this specification to avoid undue strain on your vehicle's suspension and transmission.
Weight Distribution Systems For those planning to push the limits of their towing capacity, a weight distribution system can be a game-changer. This setup helps to evenly distribute the trailer's weight across the vehicle's axles. It's a bit like a seesaw – balance is key. While the 2007 Patriot doesn't necessarily require this for lighter loads, it's something to consider for heavier, closer-to-capacity towing.
Tow Straps and Safety Chains Never underestimate the importance of tow straps and safety chains – they're the seat belts of the towing world. Should your hitch fail (heaven forbid), these are your last line of defense to keep your trailer attached to your vehicle. Ensure they're rated for the weight you'll be towing and check them for wear and tear regularly.
Brake Controllers If your trailer is equipped with its own braking system, a brake controller is a must. It allows you to manage the trailer's brakes from your Patriot, giving you much-needed stopping power for heavier loads. This device is particularly important if you're hauling a load that's significant relative to your vehicle's weight.
Mirrors and Visibility Lastly, let's talk about mirrors. While not always classified as 'towing accessories,' they're essential when you're pulling something that might obstruct your rearview. Extended side mirrors will give you the visibility you need to safely navigate traffic and keep an eye on your cargo.
When selecting accessories, quality is key. Choose reputable brands and don't skimp on cost – these accessories need to hold up under stress and over long distances. Remember, the right towing accessories for your 2007 Jeep Patriot are about making your towing experience not just possible, but safe and enjoyable. Happy towing!