2016 Jeep Patriot Bulb Sizes
Driving a 2016 Jeep Patriot is an adventure in itself, but its well-designed lighting system makes it even more exciting. Let's shine some light on this rugged vehicle's various lighting features, ensuring you have both style and safety on your journeys.
Headlights: Your Guiding Lights
The headlights of the 2016 Jeep Patriot are like the eyes of your vehicle, guiding you through the darkest nights and worst weather conditions. They come equipped with reliable halogen bulbs that cast a wide and bright beam, illuminating your path and making sure you're visible to others. The Patriot also offers fog lights, a handy feature for those misty mornings or foggy drives, ensuring you have clear visibility at all times.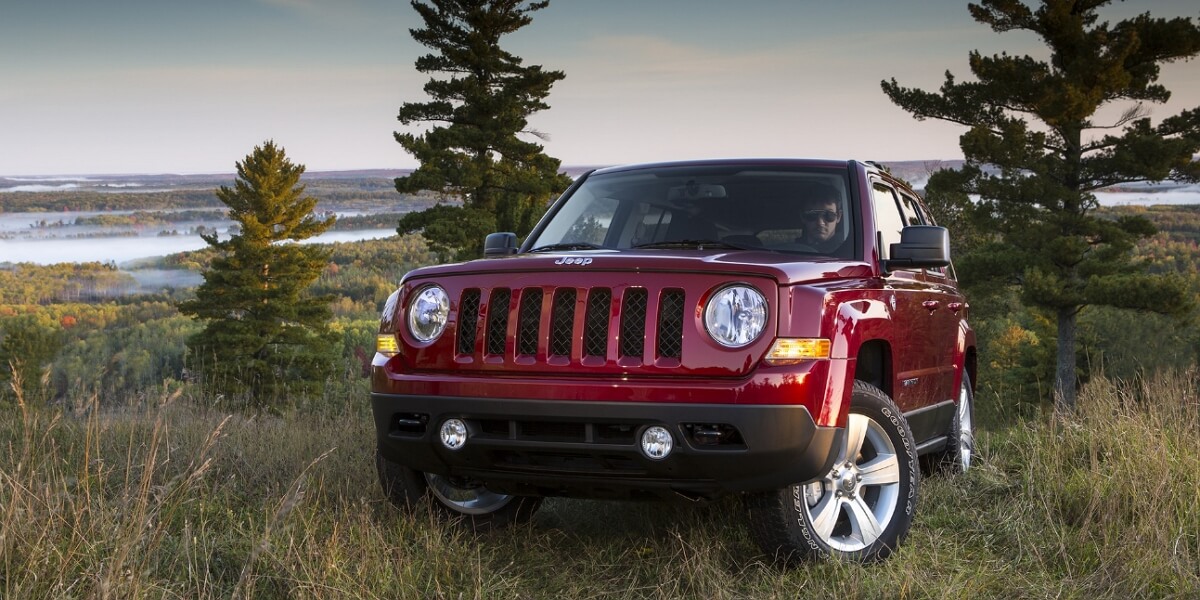 Taillights and Brake Lights: Safety in Signaling
At the back, the taillights and brake lights are the key communicators with vehicles behind you. These lights are bright and responsive, instantly alerting drivers when you're slowing down or stopping. The taillights' distinct design not only adds to the aesthetic appeal of your Patriot but also ensures you are seen and understood by fellow drivers, especially in low-light conditions.
Turn Signals: Indicating with Clarity
The turn signals on your Jeep Patriot are designed for clarity and visibility. Whether you're making a turn or changing lanes, these lights send a clear message to others on the road. This feature is essential for safe driving, ensuring your intentions are known and reducing the risk of collisions.
Interior Lights: Comfort and Convenience Inside
Stepping inside the Jeep Patriot, the interior lights create an inviting and practical environment. These lights are strategically placed to illuminate the cabin effectively, making it easy to read maps, find items, or simply enhance the ambiance of your vehicle. The dashboard lights are particularly important, as they provide essential information about your vehicle's status and performance in an easy-to-read format.
Special Lighting Features
The 2016 Jeep Patriot also includes additional lighting features that add both function and flair. The daytime running lights ensure your vehicle is visible even in bright daylight conditions, enhancing safety. Additionally, the illuminated entry system lights up the car's interior when you unlock it, a convenient feature for those late-night returns to your vehicle.
Maintenance Tips: Keeping Your Lights Bright
Maintaining the lighting system of your Jeep Patriot is crucial. Regular checks for any burnt-out bulbs, cleaning the lenses for clarity, and ensuring proper alignment of the headlights can go a long way in maintaining optimal lighting performance. It's always recommended to use high-quality replacement bulbs to ensure consistency in lighting and safety.
Bulb Sizes of 2016 Jeep Patriot
| Year | Bulb Function | Bulb Size | Notes |
| --- | --- | --- | --- |
| 2016 | High/Low Beam Headlight | H13 | |
| 2016 | Front Fog Light | H10 | (2007-2009) |
| 2016 | Back-Up Light | T15 | |
| 2016 | Brake Light | T25 | (2011-2017) |
| 2016 | Dome Light | C5W 31MM | |
| 2016 | Front Side Marker | T25 | |
| 2016 | Front Turn Signal | T25 | |
| 2016 | License Plate | T10 | |
| 2016 | Parking Light | T25 | |
| 2016 | Rear Side Marker | T25 | (Exclude 2009/2012/2015) |
| 2016 | Rear Turn Signal | T25 | |
| 2016 | Tail Light | T25 | (Exclude 2013) |
| 2016 | Luggage Compartment | C5W 31MM | |
| 2016 | Map Light | C5W 31MM | |