2011 Jeep Patriot Bulb Sizes
The 2011 Jeep Patriot comes with a well-designed lighting system that not only enhances the vehicle's appearance but also plays a crucial role in safety. This system comprises various types of lights, including headlights, tail lights, and signal lights, all tailored to fit the Patriot's rugged yet stylish design.
Headlights: Brightening Your Journey
The headlights of the 2011 Jeep Patriot are essential for clear visibility during night drives or in low-light conditions. These headlights typically use H13 bulbs, which are known for their dual high and low-beam functionality. When selecting replacement bulbs, opting for quality and performance is important. Brands like Osram and Philips are often preferred for their reliability and longevity. Replacing the headlight bulbs is a task you can usually do yourself. It involves accessing the headlight assembly, often from the engine compartment, and carefully replacing the old bulb with the new one. Make sure the vehicle and headlights are turned off before you begin.
Troubleshooting Common Lighting Issues
If you're facing lighting issues with your 2011 Jeep Patriot, the first thing to check is the bulbs. They might simply need replacing. However, if new bulbs don't resolve the issue, it could be an electrical problem, such as a blown fuse or a loose connection. Another common problem is corrosion inside the light assembly, which can occur over time, especially in vehicles that are frequently exposed to harsh environments.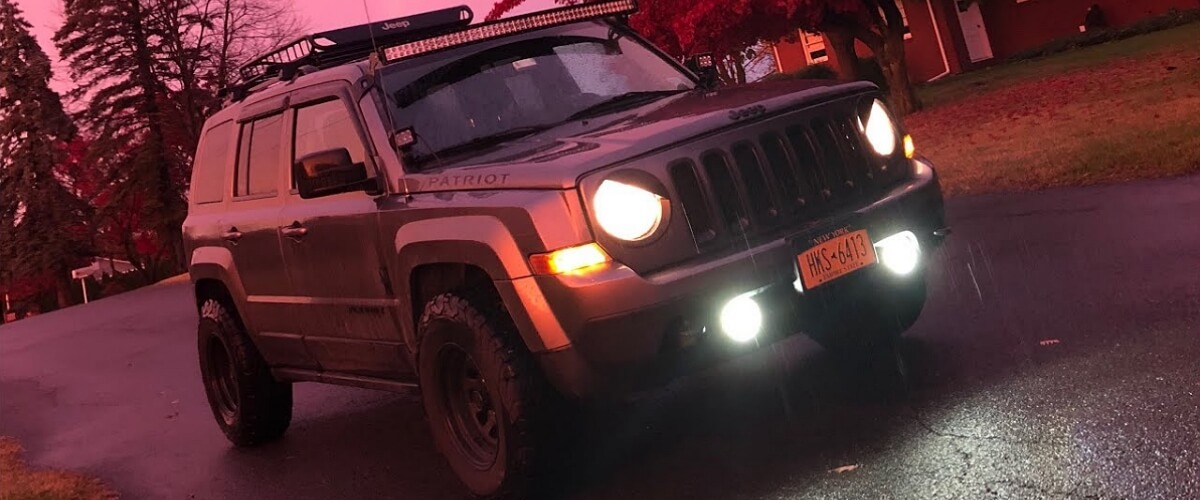 For electrical issues beyond basic bulb replacement, seeking professional help is advisable. Regular maintenance and checks can help identify and resolve many of these issues before they lead to bigger problems, ensuring your Jeep Patriot's lights are always functioning properly and keeping you safe on the road.
Bulb Sizes of 2011 Jeep Patriot
| Year | Bulb Function | Bulb Size | Notes |
| --- | --- | --- | --- |
| 2011 | High/Low Beam Headlight | H13 | |
| 2011 | Front Fog Light | H10 | (2007-2009) |
| 2011 | Back-Up Light | T15 | |
| 2011 | Brake Light | T25 | (2011-2017) |
| 2011 | Dome Light | C5W 31MM | |
| 2011 | Front Side Marker | T25 | |
| 2011 | Front Turn Signal | T25 | |
| 2011 | License Plate | T10 | |
| 2011 | Parking Light | T25 | |
| 2011 | Rear Side Marker | T25 | (Exclude 2009/2012/2015) |
| 2011 | Rear Turn Signal | T25 | |
| 2011 | Tail Light | T25 | (Exclude 2013) |
| 2011 | Luggage Compartment | C5W 31MM | |
| 2011 | Map Light | C5W 31MM | |