Patriot Sport Tires
Jeep Patriot Sport is one of the three popular trim levels this SUV was available in. It can be hardly called the luxury version of the Patriot, yet it features everything needed for convenient daily drive and can even be lifted and modified for further off-road usage. Continue reading to find out specifications and features of the Jeep Patriot in Sport trim level for different model years!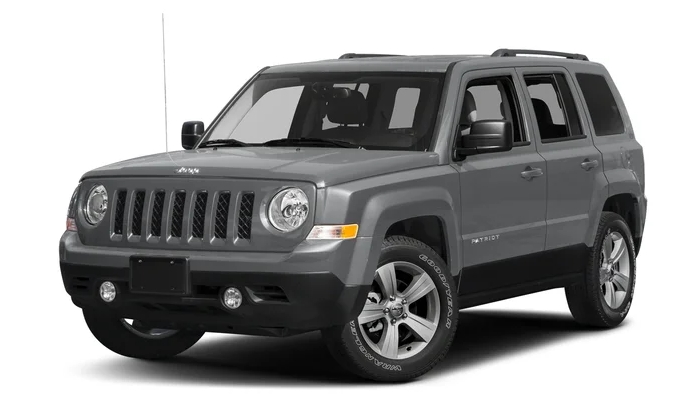 Technical Specs of the Jeep Patriot Sport
As a rule, different model years of the same generation of the American-built car, truck or SUV do not differ a lot in such major things, as type of transmission, engine, platform, etc. Jeep Patriot is not an exception. Below is the chart that explains the main technical specs of this SUV.
Engine
2.4 L World I4 (4x4)
2.0 L World I4 (4x2)
Type of fuel
gasoline
Transmission
5-speed manual
Body style
4-door SUV
Class
Small SUV
Drive
4x2 or 4x4
Assembly
USA, Belvidere, IL
Platform
Chrysler PM/MK
Power output
172 hp (128 kW)
Torque
165 lb/ft (224 N/m)
Jeep Patriot Sport Tires: Sizes & Specs
Even though the interior and exterior details slightly changed for the Jeep Patriot over time when it was in production, the tire size remained standard. The Patriot in this trim level came equipped with 215/65R17 or 205/70R16 wheels from the factory. Follow the link below to find the tires for your Jeep Patriot Sport.
Access our store as a guest!
Features & Factory Equipment
This trim level of the Jeep Patriot came equipped with certain interior, exterior and security features from the factory. See the list below for detailed information.
Stereo & Electronics:
A/M-F/M stereo;
single-disc CD-MP3 player; 4 speakers;
cruise control for certain model years.
Interior & Upholstery:
manual roll-up windows;
manual door locks;
vinyl-wrapped steering wheel and seats;
manual front bucket seats;
folding rear bench seat.
Security & Options:
anti-theft ignition;
tinted windows.