2008 Jeep Patriot Bulb Sizes
The lighting system in your 2008 Jeep Patriot is designed to tackle various driving conditions, ensuring that you have a clear view of the road ahead and that other drivers can see you, too. The H13 headlight bulbs balance beam width and distance, giving you ample visibility during night drives or in low-light conditions. Similarly, the T25 bulbs used for the tail lights and other indicators are engineered for longevity and brightness. You can expect these lights to perform reliably, but like all components, they are subject to wear and tear over time.
When considering upgrades or replacements, LED options are increasingly popular due to their longer life and greater energy efficiency. If you're thinking of switching to LEDs, ensure they are compatible with your Jeep Patriot's electrical system, as older models might need modifications to accommodate these modern bulbs.
Caring for Your Jeep Patriot's Lighting System
Caring for the lighting system of your 2008 Jeep Patriot is essential for maintaining its performance and safety. Regularly cleaning the headlight and tail light covers can significantly improve visibility. Dirt, debris, and oxidation can reduce the effectiveness of your lights, so a simple cleaning can make a big difference. Also, be alert for any signs of dimming or flickering, as these can indicate that a bulb is nearing the end of its life.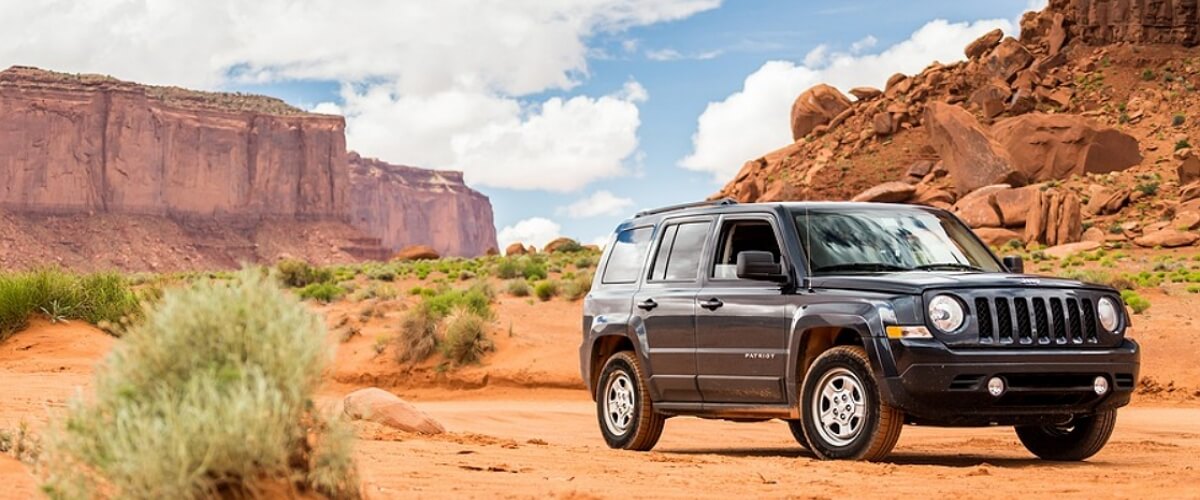 It's also a good practice to check the alignment of your headlights. Properly aligned headlights not only improve your night vision but also ensure that you don't blind oncoming drivers. This can usually be done at home with simple tools and a guide, or you can have it checked and adjusted during your regular vehicle service. Remember, taking care of your Jeep Patriot's lighting system is not just about compliance with road safety regulations; it's about ensuring your own safety and that of other road users.
Bulb Sizes of 2008 Jeep Patriot
| Year | Bulb Function | Bulb Size | Notes |
| --- | --- | --- | --- |
| 2008 | High/Low Beam Headlight | H13 | |
| 2008 | Front Fog Light | H10 | (2007-2009) |
| 2008 | Back-Up Light | T15 | |
| 2008 | Brake Light | T25 | (2011-2017) |
| 2008 | Dome Light | C5W 31MM | |
| 2008 | Front Side Marker | T25 | |
| 2008 | Front Turn Signal | T25 | |
| 2008 | License Plate | T10 | |
| 2008 | Parking Light | T25 | |
| 2008 | Rear Side Marker | T25 | (Exclude 2009/2012/2015) |
| 2008 | Rear Turn Signal | T25 | |
| 2008 | Tail Light | T25 | (Exclude 2013) |
| 2008 | Luggage Compartment | C5W 31MM | |
| 2008 | Map Light | C5W 31MM | |
Selecting the Best Bulbs for Your Patriot
Here are some key tips when choosing bulbs for your Jeep Patriot:
Check Compatibility: Ensure the bulbs are compatible with the 2008 Jeep Patriot. The right fit is essential for optimal performance.
Quality Brands Matter: Opt for trusted brands like Osram or Philips. Their bulbs are known for longevity and consistent performance.
Brightness and Clarity: Choose bulbs that provide clear and bright light without being overly glaring to ensure safe driving.
DIY Installation and Care
While installing new bulbs can be a DIY task, if you're unsure, it's always best to seek professional help. Regular checks and maintenance of your lights are important to ensure they are working properly, keeping you safe on your journeys.
Final Thoughts
Updating or maintaining the lighting of your 2008 Jeep Patriot is crucial for your driving experience. Quality bulbs from reputable brands can make a significant difference in visibility and safety. Remember, the right lighting not only helps you see the road ahead but also ensures that other drivers can see you. Safe driving and enjoy your adventures in your Jeep Patriot!