Jeep Patriot Tire Sizes
There are different types of Jeep Patriot tires made to suit different circumstances and situations. All of them are described by an alphanumeric tire code, which is generally molded into the sidewall of the tire. This code specifies the dimensions of the tire, and some of its key limitations, such as load-bearing ability, and maximum speed. Sometimes the inner sidewall contains information not included on the outer sidewall, and vice versa. Get a complete list of tire sizes for the Jeep Patriot!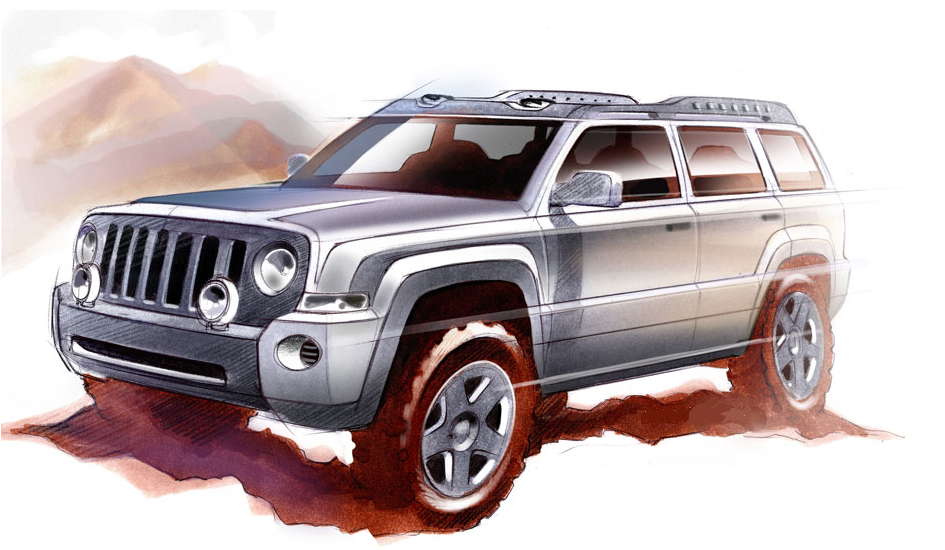 2007 - 2017 Jeep Patriot Tire Size
The tire size for your Jeep Patriot depends upon the year of manufacturer.
Rim Size
Tire Sizes
Options

2017 Jeep Patriot Tire Size

16-Inch
205-70-16
Sport
17-Inch
225-60-17
215-60-17
215-65-17
High Altitude, Latitude, Sport

2016 Jeep Patriot Tire Size

16-Inch
205-70-16
Sport
17-Inch
215-65-17
215-60-17
75th Anniversary, Latitude, Limited, Sport

2015 Jeep Patriot Tire Size

16-Inch
205-70-16
Sport
17-Inch
215-65-17
215-60-17
Latitude, Limited, Sport

2014 Jeep Patriot Tire Size

16-Inch
205-70-16
Sport
17-Inch
215-65-17
215-60-17
Latitude, Limited, Sport

2013 Jeep Patriot Tire Size

16-Inch
205-70-16
Sport
17-Inch
215-65-17
215-60-17
Latitude, Limited, Sport

2012 Jeep Patriot Tire Size

16-Inch
205-70-16
Sport
17-Inch
215-65-17
215-60-17
Latitude, Limited, Sport

2011 Jeep Patriot Tire Size

16-Inch
205-70-16
Sport 4x2, Sport 4x4
17-Inch
215-60-17
215-65-17
Latitude 4x2, Latitude 4x4, Latitude X 4x2, Latitude X 4x4, Sport 4x4

2010 Jeep Patriot Tire Size

16-Inch
205-70-16
Sport 4x2, Sport 4x4
17-Inch
215-60-17
215-65-17
Limited 4x2, Limited 4x4, Sport 4x4

2009 Jeep Patriot Tire Size

16-Inch
205-70-16
Sport
17-Inch
215-60-17
215-65-17
Limited 4x2, Limited 4x4, Sport

2008 Jeep Patriot Tire Size

16-Inch
205-70-16
Sport
17-Inch
215-60-17
215-65-17
Limited 4x2, Limited 4x4, Sport

2007 Jeep Patriot Tire Size

16-Inch
205-70-16
Sport
17-Inch
215-65-17
215-60-17
Limited, Sport