2010 Jeep Patriot [Exterior & Color Codes]
The 2010 Jeep Patriot stands as a testament to rugged elegance and practical design in the compact SUV market. Renowned for its off-road capability and urban suitability, the Patriot's exterior design and color choices play a pivotal role in its appeal. This article takes a closer look at these aspects, highlighting what makes the 2010 Jeep Patriot a unique choice for car enthusiasts.
A Blend of Tradition and Innovation
The 2010 Jeep Patriot strikes a balance between traditional Jeep aesthetics and modern design trends. Its body style, characterized by a boxy frame and bold stance, echoes the ruggedness synonymous with the brand. The inclusion of design features like the seven-slot grille and round headlights pays homage to Jeep's heritage while catering to contemporary tastes.
Distinctive Features
Beyond its iconic grille, the Patriot distinguishes itself with its utilitarian design. Its roof rails, for instance, are not just functional but also add to its adventurous persona. The vehicle's stance, ground clearance, and wheel designs contribute to its sturdy and capable appearance, making it as much at home in city streets as it is on backcountry trails.
Color Codes and Options
The color palette for the 2010 Jeep Patriot ranges from vibrant to subdued, allowing owners to choose a hue that best represents their style. From the deep blues to striking reds, each color option adds a unique character to the vehicle.
Decoding the Colors. Understanding the color codes is crucial for maintenance or customization. Each color has a specific code, which can be found on the vehicle's identification plate. This information is invaluable for exact color matching in case of repairs or when adding custom features.
Color Codes [2010 Patriot Sport]
Below is the chart of the color codes for the 2008 Jeep Patriot. So whenever you need to purchase a painted body part or need to paint your vehicle, make sure to pick the correct paint.
Built to Last
The 2010 Jeep Patriot is constructed with durability in mind. The quality of materials used in the exterior, from the paint to the body panels, ensures that the vehicle can withstand diverse weather conditions and the wear and tear of off-road adventures.
Resistance and Longevity. The vehicle's resistance to rust and corrosion is a key factor in its longevity. Regular maintenance can further extend the lifespan of the exterior, preserving its aesthetic appeal and functional integrity over the years.
Customization Options
For those looking to add a personal touch to their 2010 Jeep Patriot, the market offers a plethora of aftermarket add-ons. From custom wheels to unique decals, the options for personalization are vast.
Enhancing Functionality and Style
Customization isn't just about aesthetics. Many owners choose to enhance their vehicle's functionality with additions like off-road lights, roof racks, or tow hooks. These modifications not only elevate the look of the Patriot but also enhance its versatility.
More Than Just Looks. The exterior design of the 2010 Jeep Patriot isn't solely about visual appeal; it also plays a role in the vehicle's performance. The aerodynamic shape contributes to fuel efficiency, while the vehicle's dimensions ensure stability and handling, especially in off-road conditions.
Real-World Impressions. Gathering insights from actual owners and experts offers a comprehensive view of the 2010 Jeep Patriot's exterior. Many praise its classic Jeep look combined with modern touches, while others appreciate the vehicle's ability to stand out in a crowd.
Keeping It Pristine. Maintaining the exterior of the 2010 Jeep Patriot involves regular cleaning, waxing, and inspection for any damage. Protecting the paint from the elements and addressing any issues promptly can keep the vehicle looking as good as new.
Standing Among Peers. When compared to other vehicles in its class, the 2010 Jeep Patriot holds its own, particularly in terms of design and durability. Its unique blend of traditional Jeep characteristics with modern design elements sets it apart from competitors.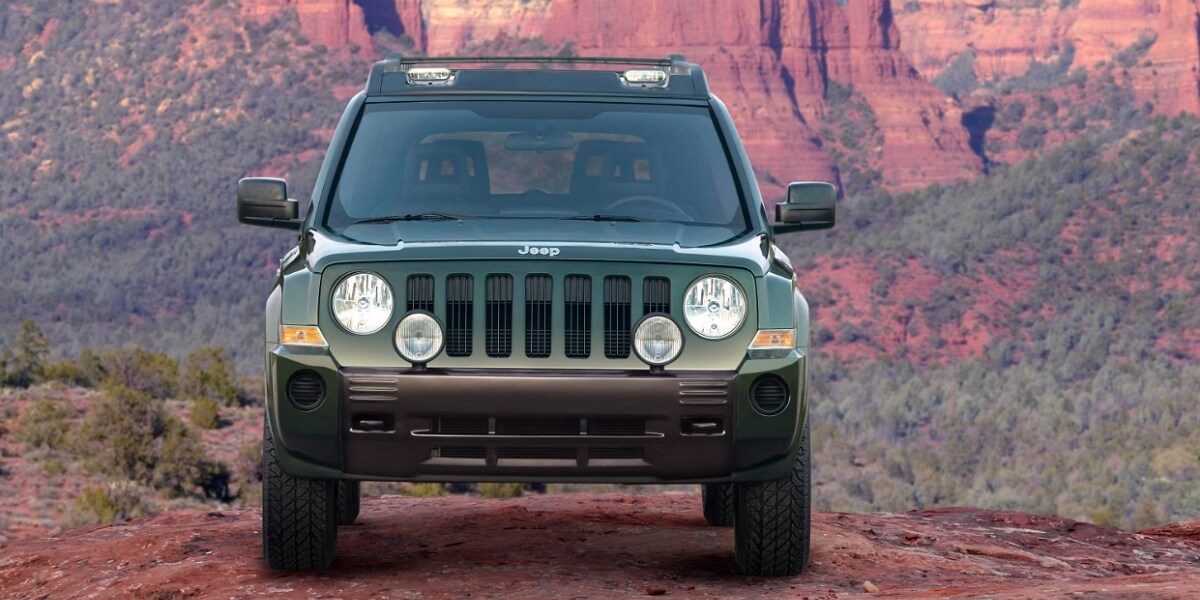 Maintenance and Care
Proper maintenance is key to preserving the exterior of your Jeep Patriot. Regular washing and waxing play a crucial role in maintaining the paint's luster and protecting it from environmental damage. It's important to use products specifically designed for automotive use to prevent harm to the paint and finishes. Paying attention to the undercarriage and wheel wells is also crucial, especially in areas prone to rust. Periodic inspections for scratches and dents can prevent minor issues from becoming major problems. Using protective coverings like car bras or window deflectors can help reduce wear and tear from road debris and the elements. For those living in harsh climates, extra steps like applying a protective sealant or using a car cover can provide additional protection. These care tips not only keep your Patriot looking great but also help in retaining its value over time.