Diesel Brothers Tires
DieselSellers, the stars of the famous show Diesel Brothers that airs on Discovery Channel are launching the new wheel brand Legion tires. Their brand new model Legion Diesel Power M/T was introduced during the last SEMA (Specialty Equipment Market Association) show in Las Vegas.  It is basically an all-terrain tire for mixed on-and off-road diesel trucks with improved wear resistance and longevity.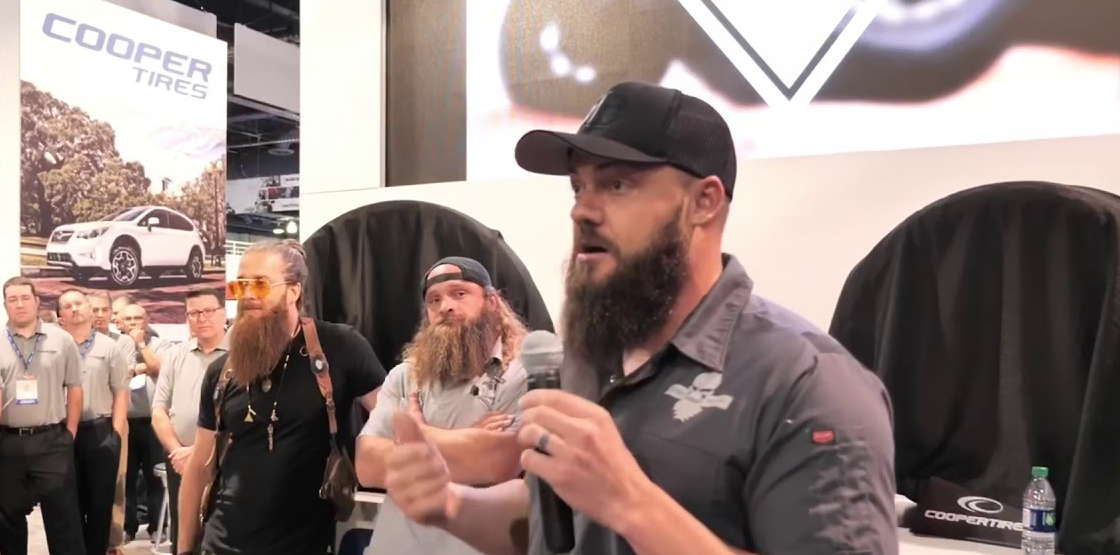 The Legion Diesel Power M/T is available in 11 sizes from 16- to 22-inch rim diameters. Additional sizes will continue to be added, focusing on the enthusiast's diameters that are unique to the high-performing diesel application. It has wide lateral grooves that provide traction and grip to any driving surface, as well as stone ejectors to ensure it remains free of any road debris for enhanced durability.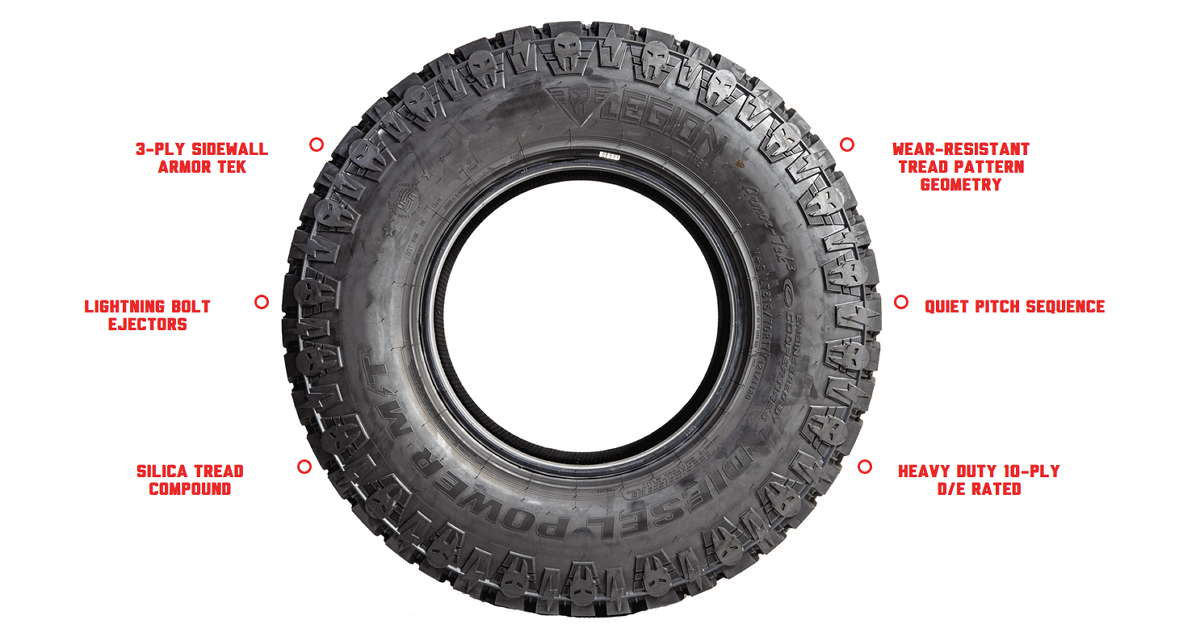 Image by legiontires.com
Legion Tires was created by DieselSellerz
DieselSellerz is made up of a team of friends who own and operate their own business that specializes in all things diesel. The team builds high-end diesel-powered trucks on their Discovery Channel show, Diesel Brothers. The team collaborated with Cooper Tire to design a purpose-built tire for their audience specifically engineered to withstand the challenging and unique application of high-powered diesel trucks.

Image by dieselsellerz.com
DieselSellerz headquarters is in Salt Lake City, Utah. Legion brand tires are made in Texarkana, Ark.